Secret Meadow Farm- Hanoverian / Hanoverian-Arab / Haflinger ---animated by Australian Shepherds...guarded by expert mousers...
| | |
| --- | --- |
| Sam | Gizmo |
Lyra, a Gum Drop Haflinger
Chance- My Century Horse!
Oct. 12, 2019- Century ride- 1st level test 1
Century Club team #420- a Winner~
29 years, and many miles...
Dressage, Trail, Bridleless, School Master
More photos of Ari! Click below to enlarge

Ari is a wonderful mover. Ready to take you up the levels. Training to second level.
He has had jump training also.
Daphne Goes for a Gallop
| | |
| --- | --- |
| Howdy and Welcome! | I'm the one who does the work here! |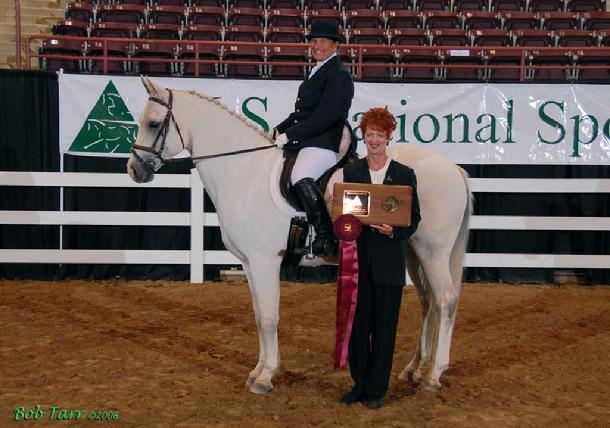 Happy Chance ~ 2006 Top Ten Dressage- Sporthorse National Show
Daphne Sandra -4 yr. old Hanoverian
Syringa - 3 yr. old Lipizzan